1 060 000 €*
Euros
938 380 £
1 296 020 $
73 602 160 руб
10 419 408 kr
8 338 310 元
143 517 640 ¥
1 247 132 Chf
Non-contractual information
Mougins (Village)
Purchase villa 4 rooms 155 m² | 3 bedrooms

Walking distance to the old village of Mougins and its restaurants and galleries, charming villa enjoying a nice view on the surrounding hills. Absolute refinement in all the parts, double stay with chimney, opening on big terrace, continuation of masters on the same level, cooks equipped with very nice patio, 2 rooms in under slope, 2 rooms of bath / shower, a real blow of heart to discover!
Numerous tidying up, cellar, shelter car supplement this exceptional good
1 060 000 € honoraires inclus
Honoraires à la charge du vendeur, notre barème de prix est consultable dans la page 'mentions légales' de notre site internet.

Land surface 513.00 m²
Living surface 25.00 m²
2 storey(s)
Aspect east-west
View on hills
Kitchen equipped
Heating air conditioning
Interior condition excellent
Year of construction 1970
House individual
3 bedroom(s) -
2 terrace(s)
1 bathroom(s)
1 shower(s)
2 toilets
1 garage(s)
1 parking(s)
1 cellar(s)
Features:
fireplace
- bedroom on ground floor
- double glazing
- laundry room
- calm
468V642M For sale
Request information
Message sent !
Energy class D -
Greenhouse gas emissions
Mini/Max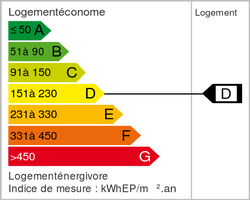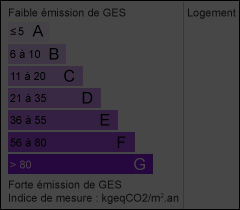 Unavailable at present
All useful places in the city of Mougins

Mini/Max
The statistics of the city and its inhabitants

Mini/Max
Mougins
Alpes-Maritimes
France
Population
19 361
1 073 185
63 186 168
Distribution of population
Under 25 years
28 %
28 %
31 %
From 25 to 55
43 %
39 %
41 %
Over 55 years
29 %
34 %
28 %
Number of children per family
Families without children
50 %
50 %
47 %
With 1 or 2 children
45 %
43 %
43 %
More than 3 children
5 %
7 %
10 %
Dwelling type
Owners
62 %
55 %
57 %
Tenants out HLM (low-income housing)
41 %
48 %
55 %
Tenants HLM
(low-income housing)
6 %
5 %
3 %
Unemployment rate
6 %
8 %
8 %
Source: INSEE
Tax rates and residential property

Mini/Max
| | | | | |
| --- | --- | --- | --- | --- |
| | Housing tax | Property tax built properties | Undeveloped land tax | Garbage fee |
| Mougins | 22 % | 23 % | 66 % | 12 % |
| Mouans-Sartoux | 16 % | 22 % | 58 % | 10 % |
| Roquette-sur-Siagne (la) | 15 % | 25 % | 58 % | 14 % |
| Cannet (le) | 15 % | 25 % | 27 % | 15 % |
| Valbonne | 23 % | 16 % | 45 % | 9 % |
| Pégomas | 19 % | 25 % | 53 % | 15 % |
| Alpes-Maritimes | 19 % | 22 % | 49 % | 9 % |
The tax rate (in%) are passed every year by local authorities. To obtain the amount of tax due by each taxpayer, multiply that rate by the taxable amount (determined by address of the location of buildings) of the property for property tax and rental values ​​of residential premises register for the tax.

Source: Interior Minister and DGCL (Directorate General of Local Government)
The closest high schools and their success rate in the rank

Mini/Max
The 6 closest high schools
Address
Distance
Rate of success
in a level
ECOLE SECONDAIRE PRIVEE MOUGINS SCHOOL
615 AVENUE DOCTEUR DONAT
06250 MOUGINS
2.28 Km
-
LYCEE GENERAL CARNOT
90 BOULEVARD CARNOT
06408 CANNES CEDEX
4.49 Km
90 %
ECOLE TECHNOLOGIQUE PRIVEE INTERNATIONAL BUSINESS SCHOOL
1240 ROUTE DES DOLINES
06560 VALBONNE
4.52 Km
-
ECOLE 2D DEGRE GENERAL PRIVEE INTERNATIONAL SCHOOL OF SOPHIA
60 RUE DU VALLON
06560 VALBONNE
4.61 Km
95 %
EC.SECONDAIRE ET TECHN.PRIVEE COURS CANNOIS GUY FURET
134 BOULEVARD DE LA REPUBLIQUE
06400 CANNES
4.69 Km
-
ECOLE TECHNIQUE PRIVEE ILEC
10 RUE MOZART
06400 CANNES
5.02 Km
-
Department
Alpes-Maritimes
Region
Provence-Alpes-Côte d'Azur
France
Hours of sunshine
2 668 h
2 711 h
1 894 h
Rainy days
63 days
69 days
113 days
Average temperature
16 °C
14 °C
12 °C